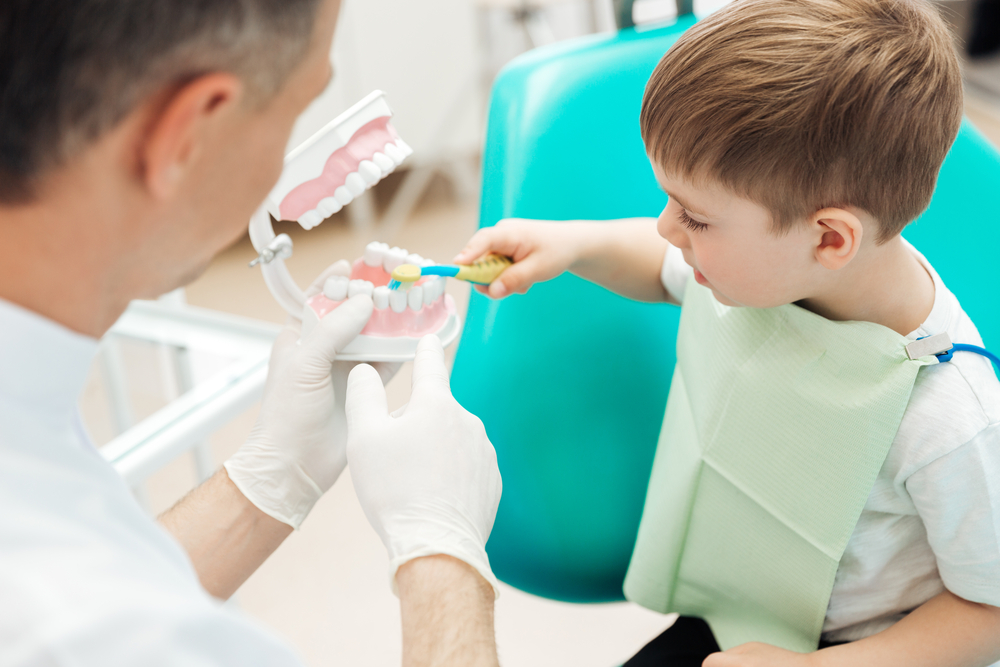 Children, Kids Dental Exam in Winchester VA
For a good dental health, experts recommend taking your child to see the dentist as soon as their first tooth erupts (or when he or she is about 12 months old).
At this time, the dentist can give you information on:
Baby bottle
tooth decay
Infant feeding practices
Mouth cleaning
Teething
Pacifier habits
Finger-sucking habits
Your Child's Oral Exam
A comprehensive oral exam is an important part of a child's daily routine. We make sure that dental hygiene is fun and easy for kids to learn so they can do it on their own, which also makes it easier for parents too! A thorough examination will tell you the dentistry needs of the patient and if any treatment might be necessary.
What To Expect – Children's Dental Exam
A comprehensive oral exam is the key to ensuring your child's oral health needs are met. Our team of dentists will provide education on how to brush and floss in addition to a thorough examination that can identify any issues, such as cavities or tooth decay.
The Importance of Child Dental Care
Healthy baby teeth will lead to healthy permanent teeth and a lasting, beautiful smile. Baby teeth influence the way your child speaks and eats. By bringing your child to the dentist at an early age, they can build a trusting relationship with them that lasts for their entire life. If you notice any missing or decayed baby teeth, this initial dental visit can identify if orthodontics are needed too–something even parents should come in for! As parents we have many opportunities here: To learn about oral hygiene (and its relation to nutrition), cavity prevention tactics like fluoride usage- all of which contribute towards strong tooth structures.